Cyprus IVF ClinicLittle hearts ♡ little miracles, may the best of everything be with you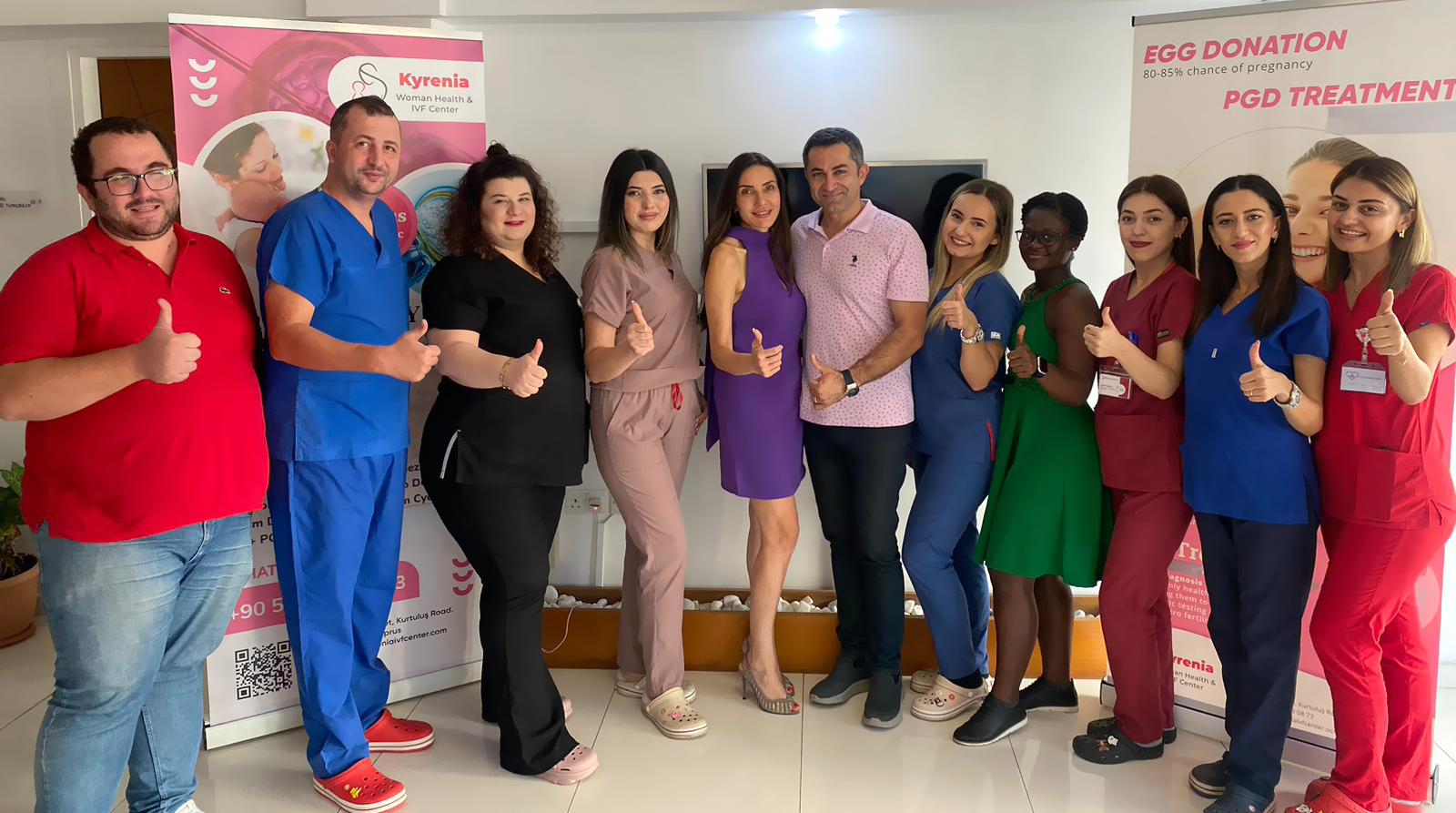 Kyrenia IVF Center is an extensive Gynecology, Obstetrics and IVF hospital located in the Turkish Republic of Northern Cyprus. It focuses on patient satisfaction and happiness. Boasting a laboratory fully equipped with the latest technology, an operating room, procedure rooms, patients rooms with en suite and the pièce de résistance our OBGYN, Fertility, Reproductive and IVF Specialist Dr. Verda Tunçbilek. Our success levels, confidentiality, trust ability and number of couples treated, are our references to be shown as examples.
Led by expert fertility specialist, Dr. Verda Tunçbilek, Kyrenia ivf is an extensive gynecology, obstetrics and IVF center located in the Turkish republic of northern cyprus — with a predominant focus on patient satisfaction and happiness.
We provide the comfort of your own home, with our hotel accommodation options. We pick up and drop off to the airport and we offer private car transfers for each hospital appointment. We ensure that you spend a relaxed and a very enjoyable experience.
SUCCESS. CONFIDENCE. TRUSTABILITY.
For any emergencies during your IVF treatment or post-IVF treatment,
Please contact the following numbers: (24/7 Service)
PRIVACY POLICY
The value judgments of the society and the sensitivity of the couples are always taken into consideration. As with all other health problems, the condition of the couples, the treatments they receive, the test results are kept in complete confidentiality.
Privacy is one of the most important issues at our center. Without the consent of the couple, information is never given about the treatment process, including very close relatives, parents and siblings. Private information is not shared. Maximum respect is given to the private lives of the couples during the examinations and procedures. By providing all kinds of convenience, the couple is prevented from being under stress.
Top Questions About IVF in Cyprus